The Arizona Institute of Neurology & Polysomnography was created to help people suffering from serious neurological problems that have a significant, negative impact on the quality of life. Problems with your sleep, memory, concentration, chronic pain, balance, equilibrium, or low level of energy can often be complex and stem from issues with the brain and/or nervous system.
Dr. Khan is a board-certified Neurologist and has 25 years of experience in training and practice to diagnose and treat these problems. As a pioneer of Neurology services in this town and county he is dedicated to providing the most current, specialized medical care with personal attention and compassion to help you or your loved ones enjoy your best level of health.
His patients know Dr. Khan for his kind, caring manner, and his dedication. He works with an excellent team that shares his passion for helping patients who are dealing with difficult, complex health issues.
The Arizona Institute of Neurology & Polysomnography is a private facility specifically designed for your comfort. We've created a beautiful, calming atmosphere where you and your loved ones will feel at home. We care about your physical and emotional well being as we work together to improve your health and quality of life.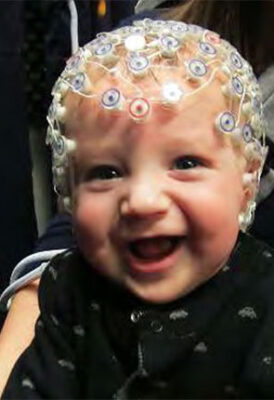 What is an EEG?
An EEG is the recording of the electrical activity of the brain. The test gives important information about the health and function of the brain. EEGs are valuable tools in medical conditions including seizures and epilepsy, among others. EEGs may also be used to help:
Monitor treatment or the need to change it.
Evaluate the effects of medication.
Ambulatory Video EEG(AEEG)
Ambulatory electroencephalography (AEEG) monitoring is a relatively recent technology that allows prolonged electroencephalographic (EEG) recording in the home setting, with a device slightly larger than a portable cassette player, while routine activities are done. Its ability to record continuously for up to 72 hours increases the chance of recording a seizure, known as an ictal event, or the time between seizures, known as the interictal period.
The interictal period is often used by neurologists when diagnosing epilepsy since an EEG trace will often show small interictal spiking and other abnormalities known by neurologists as subclinical seizures. Seizures are infrequent events in the majority of patients, making a recording of ictal EEG both time-consuming and difficult. The mainstay of diagnosis, therefore, remains the detection of interictal epileptiform discharges (IEDs
Common Questions & Concerns:
Some children may become upset because they are asked to sit still during the EEG. However, the EEG DOES NOT HURT.
The paste washes out. There are no side effects.
An EEG is not harmful, no x-rays or needles.
An EEG cannot read your thoughts. The test takes 1-1.5 hours. The results will be sent to the ordering doctor within 48-72 hours
Medical Issues to Consider:
An abnormal EEG doesn't automatically mean that you, for example, have epilepsy. The EEGs of babies and young children can often record irregular patterns that don't mean anything, or the irregularities may flag previously diagnosed neurological conditions such as cerebral palsy. On the other hand, a normal EEG doesn't rule out epilepsy either.
Sometimes, a person with epilepsy will only display abnormal brain waves during a seizure. Be sure to discuss these issues with your doctor. Schedule a consultation at the Arizona Institute of Neurology & Polysomnography to find out how we can help you.
Seizure Disorders and Home Video EEG Monitoring
Dr. Khan is considered as an expert in the field when it comes to treating Epilepsy and seizures. Suspected epilepsy is the most common reason for an EEG. Other conditions that may be diagnosed with the aid of an EEG include:
Sleep disorders (such as narcolepsy)
Head injuries
Brain infection
Brain hemorrhage
Alzheimer's disease
Degeneration of brain tissue
Metabolic conditions that affect brain tissue
Hormonal conditions that affect brain tissue
Certain disorders of the central nervous system
Stroke
Brain tumor
At Arizona Institute we offer a state of the art seizure monitoring unit, with recently added Ambulatory Video EEG monitoring to our diagnostic battery of seizure testing. We also closely work with a team of Neurosurgeons who are comfortable performing seizure surgeries. If you or your loved one have seizure disorder we are here to help.
Discuss these issues with your doctor or call us to schedule a consultation at the Arizona Institute of Neurology & Polysomnography, to find out how we can help you.