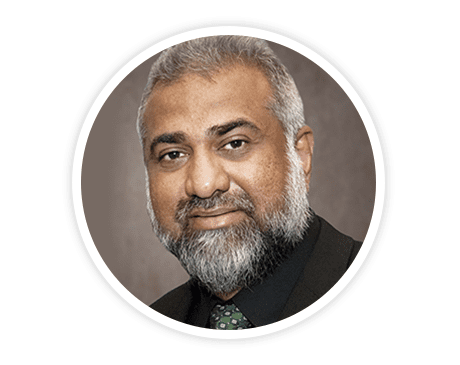 About Dr. Khan
His desire to help others led Dr. Habib Khan to pursue a career in medicine. This ongoing passion fuels his dedication to improving his patients' overall quality of life by providing the latest in patient-focused neurological care at the Arizona Institute of Neurology and Polysomnography in Casa Grande, Arizona.
Dr. Khan directs an impressive team of health care professionals at this large and thriving practice who share his overarching goal of providing each patient with the one-on-one time and attention they deserve. As one of Arizona's most experienced and well-respected board-certified neurologists and fellowship-trained sleep specialists, Dr. Khan is highly skilled at treating a wide variety of sometimes debilitating neurological conditions and sleep issues.
His expertise includes designing effective and personalized treatment strategies for chronic headaches, peripheral neuropathy, epilepsy and seizures, dementia, and neuromuscular disorders such as myasthenia gravis.
He also specializes in sleep apnea, insomnia, chronic pain issues, vertigo, and other balance problems. This talented physician is also certified in age management medicine, which focuses on preventing chronic illnesses and degenerative disorders to improve overall wellness and longevity.
Dr. Khan has a heart for medicine and the stellar medical education and training you can trust. He completed his residency program in neurology and internal medicine at the University of Medicine and Dentistry of New Jersey in Newark, and his fellowship in sleep medicine at the State University of New York at Stony Brook.
He is a member of the American College of Physicians, American Medical Association, and American Academy of Sleep Medicine, and other widely respected professional medical associations.
For outstanding neurological care and sleep disorders treatment delivered in a warm and welcoming environment, schedule an appointment with Dr. Kahn today at the Arizona Institute of Neurology and Polysomnography.